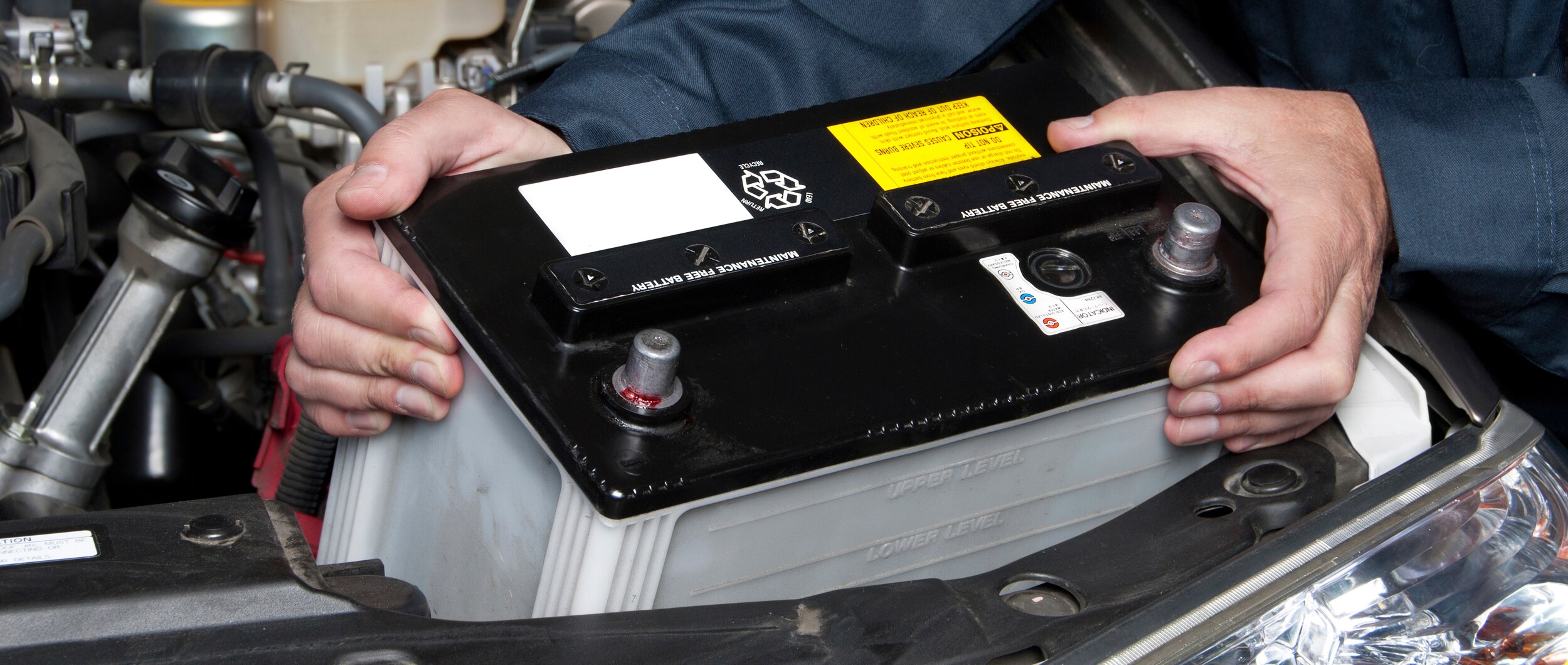 Battery Maintenance at Mercedes-Benz of Manchester

If your Mercedes-Benz car or SUV needs battery maintenance, be sure to visit our Mercedes-Benz dealership. We proudly provide battery service for drivers in & around the Manchester, NH. area. After all, every battery eventually wears out. Don't forget to schedule your battery appointment with the Mercedes-Benz of Manchester Service Center when that time comes.
The Benefits of Routine Battery Maintenance

Mercedes-Benz drivers should regularly check their batteries for any corrosion, debris, or dirt. Every time you schedule service, be sure your car gets a general inspection that includes inspecting the battery. Caring for your auto battery is easy: make sure all non-automatic lights are turned off when not in use and avoid frequent short trips.
Pickup, Delivery, & Contact Free Battery Options
Our Mercedes-Benz dealership is proud to offer pickup & delivery options which are completely contact free. We encourage clients to contact our service team to learn more.

Commonly Asked Battery Questions
What Type of Battery Does My Car Need?

Your Mercedes-Benz prefers a Mercedes-Benz Genuine Battery. We sell the recommended Mercedes-Benz batteries at the Mercedes-Benz of Manchester Parts Department.

How Long Does Battery Replacement Take?

Generally, it takes our technicians between 15 and 30 minutes to swap out a battery.

When Does My Car Need a New Battery?

Your battery will last three to five years. You'll know when it's time for a new battery, when your electronics don't work properly, or your car doesn't start. While the latter can also be due to the alternator, it's best to check your battery annually at least.

How Much Does a New Battery Cost?

A new battery for a Mercedes-Benz model costs between $50 and $400.

Is Anything Else Included During My Battery Replacement?

We recycle the old battery, clean around the battery cage, and install the new battery.

Do You Offer Specials on Batteries?

Yes, and our service specials change periodically. Be sure to check our page before your service appointment to see if we have any applicable battery specials.

Are You Looking for Battery Maintenance Services?

You can find battery maintenance services right here in Manchester, NH. Our service center is conveniently located for drivers traveling from the Bedford, Londonderry, Concord, Merrimack, & Nashua areas.