2022 Mercedes-Benz GLS vs Cadillac Escalade

Since practically the dawn of automotive time, Mercedes-Benz and Cadillac manufacturers have upheld the mantle of luxury. Now it's up to you to decide if you want the 2022 Mercedes-Benz GLS or the 2022 Cadillac Escalade.
Designed for Manchester, Bedford, and Nashua, New Hampshire, luxury shoppers, Mercedes-Benz of Manchester created this comparison of the two. By the end of it, you'll see which vehicle exceeds the other in quality.
---
2022 GLS vs Escalade: Interior
Remember the prized box of 64 Crayola crayons you received each new school year? Reflect on this as you select one of 64 colors found in the standard 2022 GLS LED ambient lighting system. Less than half as many colors appear in the Cadillac with only 26 to choose from.
To perfectly circulate air throughout your vehicle, rely on the available 5-zone automatic climate control system in the 2022 GLS.
In the Escalade, you'll have a tri-zone automatic climate control system that limits the adjustability for all passengers.
---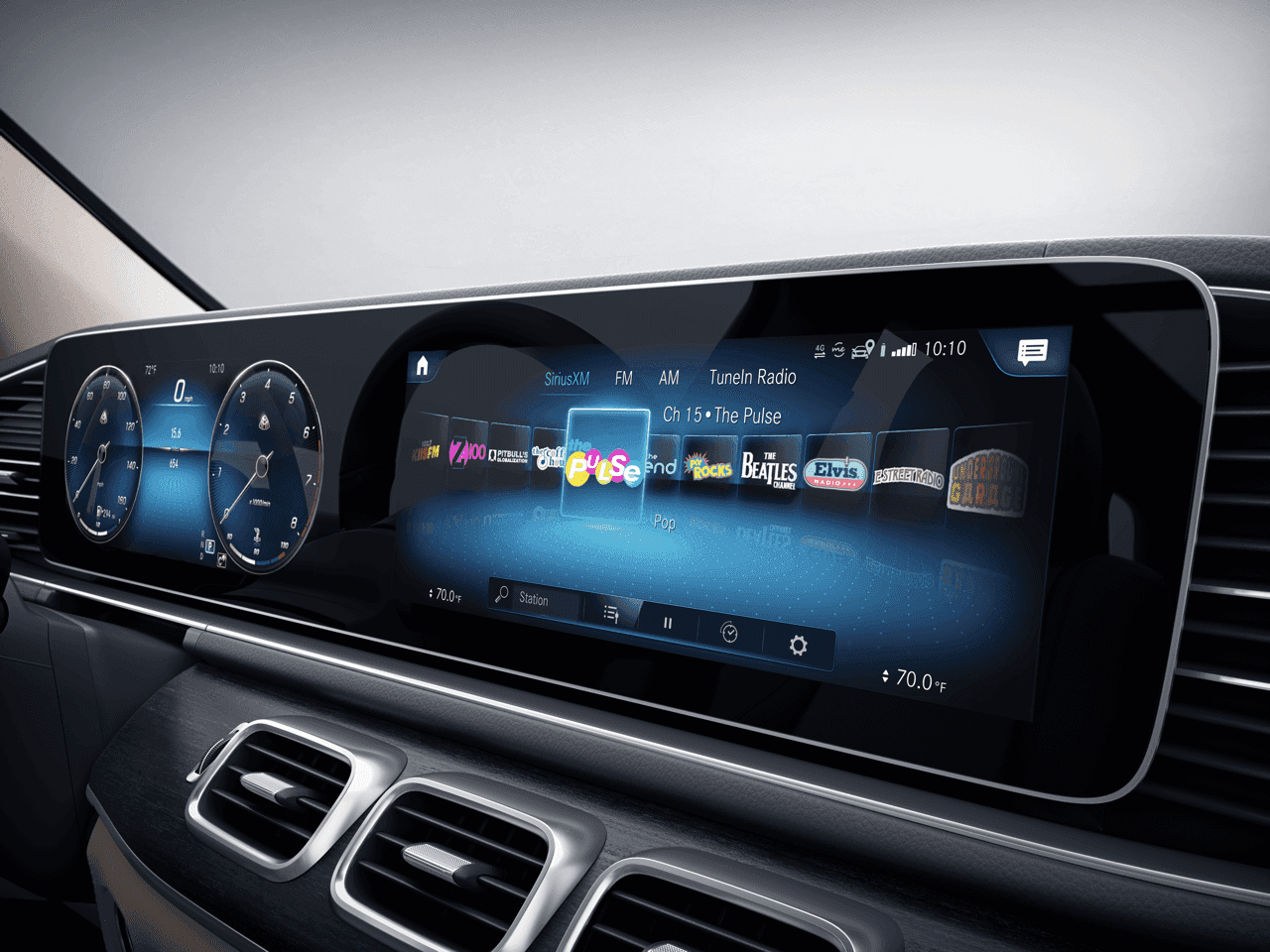 2022 GLS vs Escalade: Technology
Communication while on the road should come easy, especially when you're separated from loved ones. Luckily, two different options keep the lines of communication open in the 2022 GLS.
Add optional in-car WiFi to your SUV so others can enjoy hooking up their own devices. The 2022 GLS enables you to connect eight devices at a time, while the Cadillac gives you 7-device accommodation.
But how about getting your message across three rows? Use the standard 2-way In-car Communication System in the 2022 GLS to talk to your passengers seated in the other rows. Unfortunately, the Cadillac does not offer any type of device like this.
---
2022 GLS vs Escalade: Safety
Beyond its elegance, the 2022 GLS protects you and your passengers from unexpected hazards. While you're driving on a windy day, the standard Crosswind Assist enables your car to withstand perilous winds that threaten your stability.
If it's been a long day and you're drifting out of the lane due to drowsiness, standard ATTENTION ASSIST® can get you back on task with multiple alerts.
To keep up with changing street signs and speeds, rely on the available Active Speed Limit Assist.
The Cadillac Escalade features nothing like what the 2022 GLS has.
One system they do share can guide you through challenging parallel parking situations, for instance. Standard PARKTRONIC with Active Parking Assist appears in the 2022 GLS, while the Cadillac offers an optional Enhanced Automatic Parking Assist.
---
2022 GLS vs Escalade: Performance
Under the hood of the 2022 GLS, discover one high-caliber engine, the 3.0L turbo inline 6-cylinder. It is accompanied by 4MATIC® all-wheel drive to provide a smooth ride.
If you're considering the Cadillac, its 6.2L V8 engine comes standard. Choose between 2-wheel drive or available 4-wheel drive. So, it's best to see what you prefer for tackling the road.
For daily driving, the 2022 GLS keeps you on the road longer with its fuel economy. It achieves an EPA-estimated 18 city and 24 highway MPG.1
For Cadillac drivers, you'll achieve an EPA-estimated 14 city and 19 highway MPG that may cause you to make more stops.
---
Which Do You Want? 2022 Mercedes-Benz GLS vs 2022 Cadillac Escalade
Although both car manufacturers stay seated among luxury car royalty, we think the 2022 Mercedes-Benz GLS outshines the 2022 Cadillac Escalade. It carries more unique systems to cater to Manchester, Bedford, and Nashua, NH, motorists. If you're eager to see the 2022 GLS in person, reserve a test drive at Mercedes-Benz of Manchester today.
1 EPA estimated fuel economy. Compare the estimated mpg to the estimated mpg of other vehicles. You may get different mileage depending on how fast you drive, weather conditions and trip length. Your actual highway mileage will probably be less than the highway estimate.
---