How Often to Replace Synthetic Oil

If you're wondering how often to replace your vehicle's synthetic oil, we're here to help at Mercedes-Benz of Manchester! Our skilled technicians handle this important maintenance need for drivers all over Manchester, Bedford, and Nashua, NH.
Read on to discover more about synthetic oil replacement intervals, and how you can schedule your next appointment today. Have additional questions about our service department? Don't hesitate to reach out!
---
How Often to Schedule a Synthetic Oil Replacement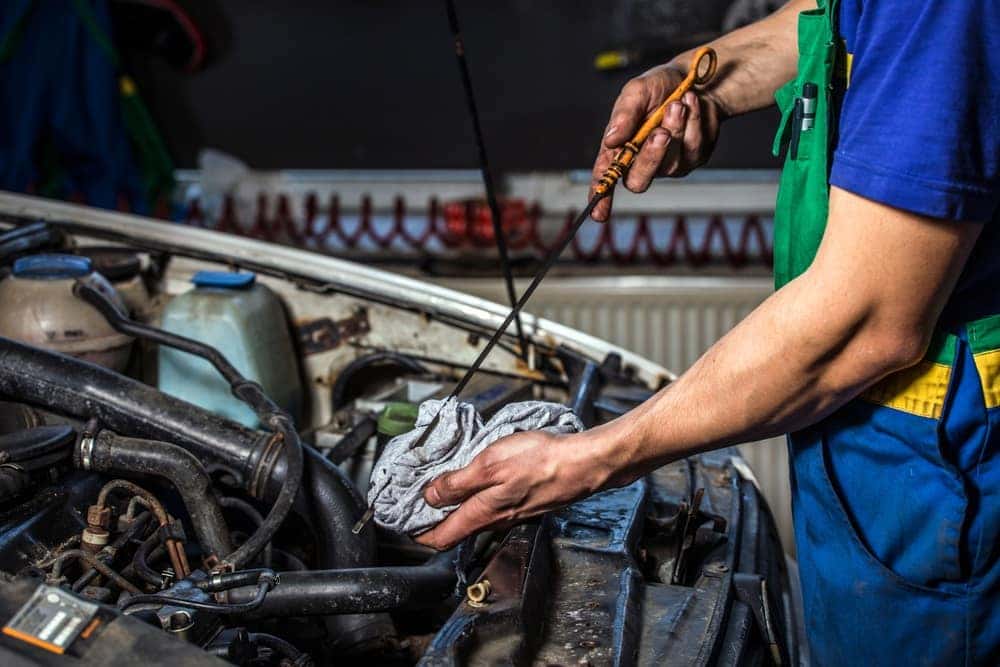 Synthetic motor oil has a decent lifespan. You likely won't need to replace it until 7,500 miles have passed. In some cases, it can be used for 10,000 miles to 15,000 miles or more.
The maintenance schedule in your owner's manual will help you figure out the exact number. This schedule is tailored to your specific vehicle and is based on manufacturer recommendations, so it will ultimately deliver the most accurate information.
Another helpful resource is your vehicle's oil life monitor. This equipment continually monitors the health of your synthetic oil based on driving habits. As your mileage climbs higher and the synthetic oil degrades, you'll receive a message that it's time to schedule an appointment.
Other aspects to keep in mind are your typical driving route and habits. Certain tasks like towing items, navigating stop-and-go traffic, or driving on gravel roads might call for a shorter synthetic oil replacement interval. Reach out to one of our technicians to discuss whether or not you'll need more frequent appointments.
---
Where to Schedule a Synthetic Oil Replacement
You'll be able to schedule a synthetic oil replacement at our dealership's service center. When your vehicle's mileage reaches a certain number—or you get a message from the monitor—contact us to request an appointment.
Another convenient way is to fill out our online scheduling form. Tell us more about what model you drive and what its current mileage is. From there, you can select a synthetic oil and filter replacement.
Our other services will also keep your vehicle in shape. Check out our recommendations based on your vehicle's current mileage. Options will include tire rotations, brake fluid flushes, and windshield wiper replacements.
For all of these appointments, check out our current service specials. You may just find a synthetic oil replacement offer at the time you're scheduling one.
---
Synthetic Oil Benefits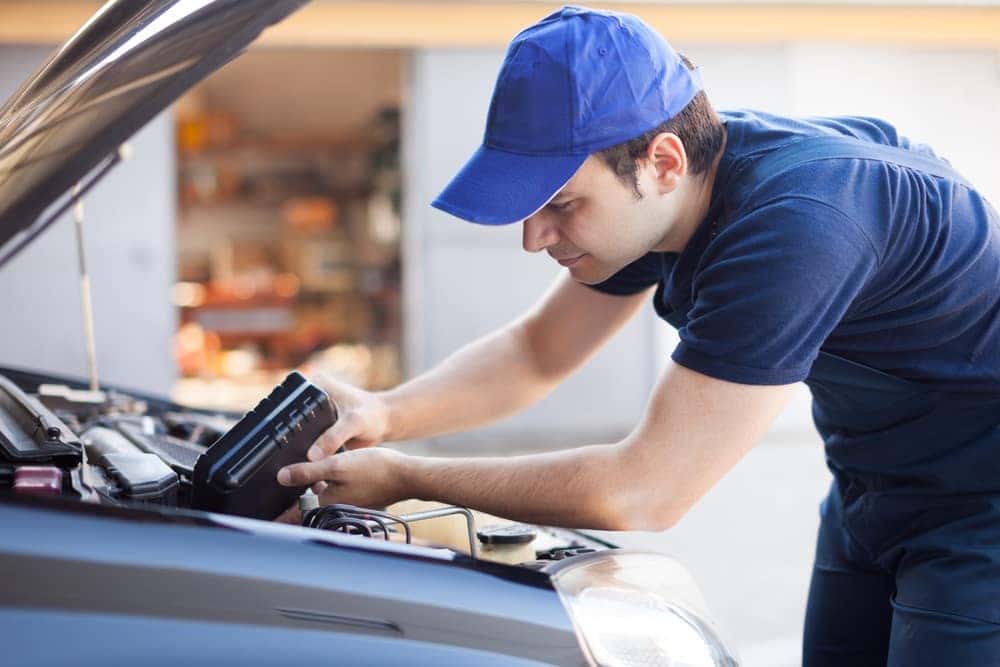 Synthetic motor oil is a great choice for your vehicle, as it will keep your engine's parts moving as smoothly as possible, and could even score you improved fuel economy.
It handles tough conditions well, such as towing and the stop-and-go driving we noted above. It also works well during the frigid winter months and is less likely to freeze, therefore it will continue to effectively lubricate the engine parts as designed.
The unique design of synthetic motor oil—which has different additives and fewer impurities— makes it well-equipped to flow through and around internal parts, as well as regulate the temperature within the engine. It therefore gives you more flexibility to drive through different climates, and take on a variety of road conditions.
---
Schedule a Synthetic Motor Oil Change Today!
It's important to regularly replace the synthetic motor oil in the vehicle you drive around the areas of Manchester, Bedford, or Nashua, New Hampshire. Our technicians can explain more about synthetic oil replacement benefits, and what's right for your vehicle.
Schedule a synthetic motor oil replacement at Mercedes-Benz of Manchester today!