2022 Mercedes-Benz S-Class vs Audi A8

---
Two standout brands, two flagship luxury sedans going head-to-head—yes, the 2022 Mercedes-Benz S-Class and 2021 Audi A8 mean business! You'll make major maneuvers on the streets of Manchester, Bedford, and Nashua, New Hampshire, in these cars. Curious how the S-Class and A8 stack up? We'll help you understand which car has the measure of what matters most to you, from performance to cabin luxury. If you have question or want to learn more, just contact us at Mercedes-Benz of Manchester!
---
S-Class vs A8: A Powerful Performance
So, can a super luxury car power you to the pinnacle of performance? With a range of potent powertrains, the S-Class and A8 allow you to choose how much power you want. However, it's the Mercedes-Benz that blows past the Audi competition with its impressive engines…
2022 Mercedes-Benz S-Class

2021 Audi A8

Base Engine

429 HP (turbo I-6)

335 HP (turbo V6)

Upgraded Engine

496 HP (twin-turbo V8)

443 HP (turbo V6 + electric motor)

High-Performance Engine

621 HP (twin-turbo V12)

453 HP (twin-turbo V8)
At every level, the Mercedes-Benz S-Class packs more power than the Audi A8. Only the S-Class, for example, offers an available V12 engine, and with 12 cylinders, it has a breathtaking 621 horsepower on tap! The Audi A8 peaks at just 453 horsepower. It's clear that none of the Audi engines outperform the Mercedes-Benz.
---
The Beauty of Infotainment Technology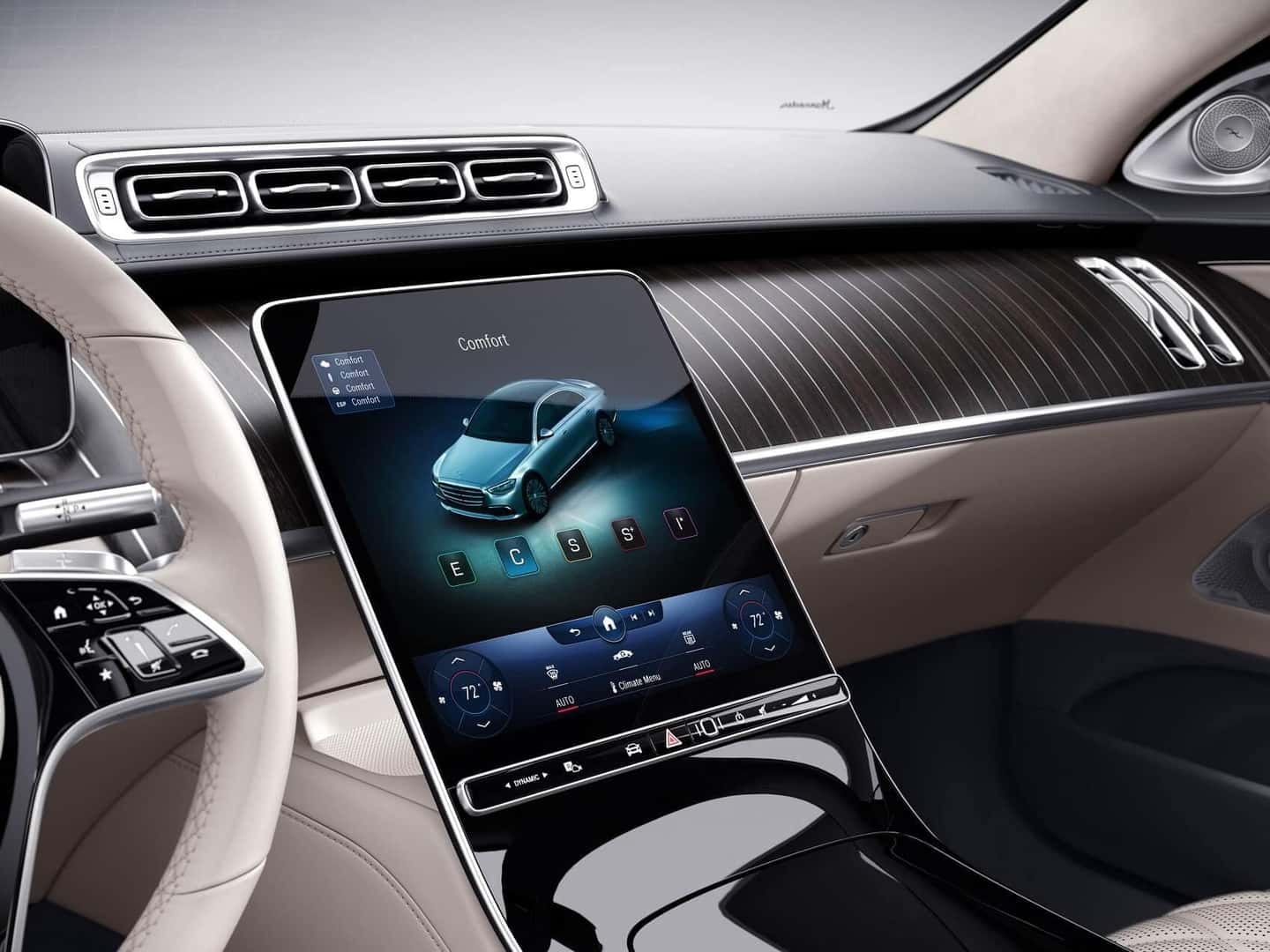 What makes a luxury car compelling? For some, it's the performance. For others, it's the design. We say, though, that when you slide into the driver's seat, it's really about the technology. Those sleek, modern screens and intuitive controls really make you feel in control of your ride. The Mercedes-Benz S-Class and Audi A8 pull off high technology well with their large touchscreen interfaces. You will find:
A single 12.8-inch touchscreen in the Mercedes-Benz S-Class
Dual touchscreens (10.1-inch upper and 8.6-inch lower) in the Audi A8
The single sleek interface of the S-Class may look more aesthetically pleasing as it seamlessly flows through the center stack. Plus, it comes standard with wireless Android Auto™ and wireless Apple CarPlay® so you can use your smartphone apps without the cords. Wireless Android Auto™ is set to appear on the upcoming 2022 Audi A8, but you won't find it in the current 2021 model.
---
Craftsmanship: Cabins That Cater to You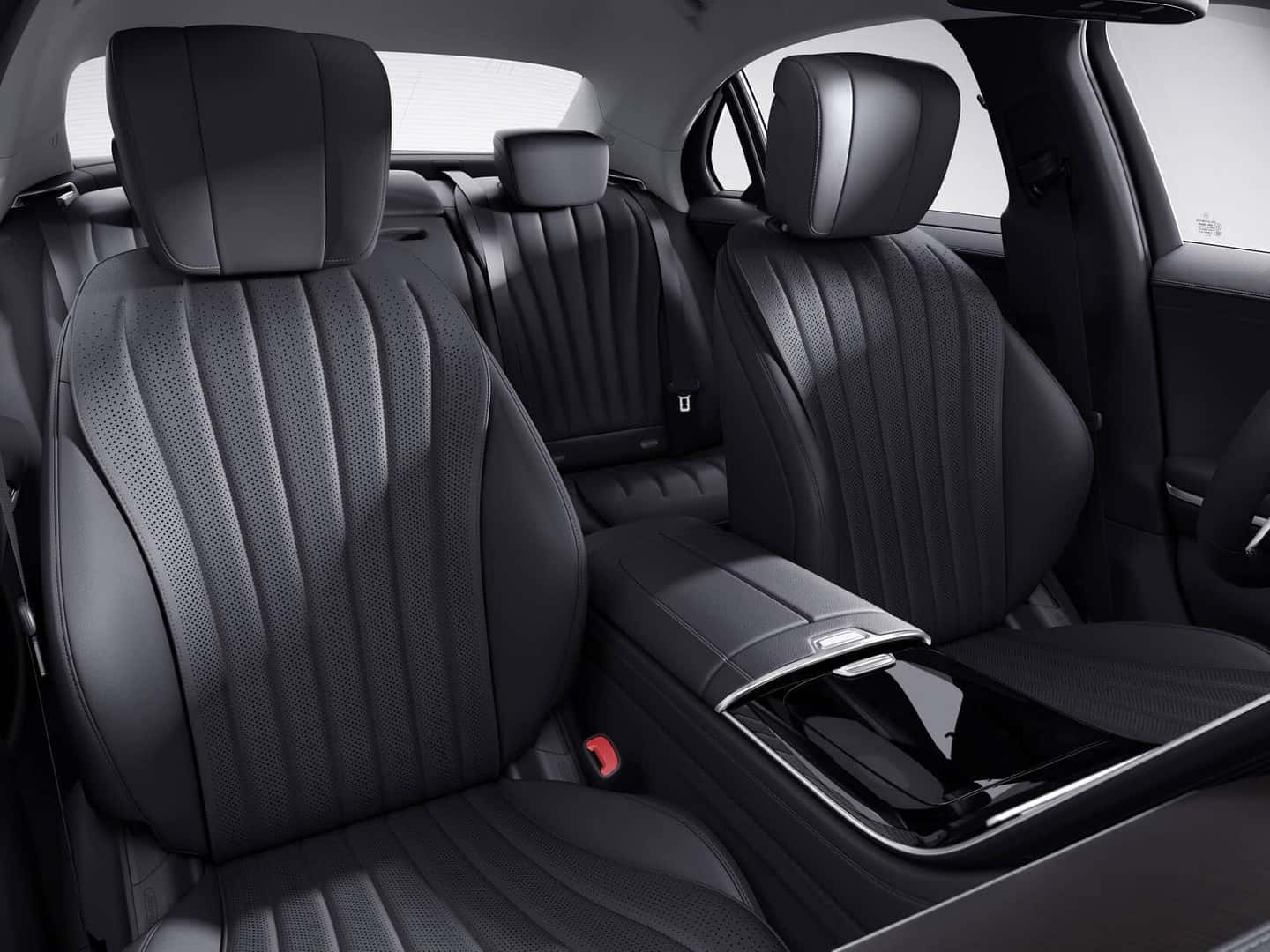 If you want to feel pampered on the go, the S-Class and A8 are hard to beat. Both offer heating, ventilation, and massaging functions for the front seats. The S-Class even extends these luxuries to rear seat passengers as an available addition. The S-Class really rises above the competition with its available Mercedes-Benz Air Balance system. This feature not only cleans the air inside your vehicle, but also allows you to choose from several different aromas to add a pleasant scent to your surroundings! Unfortunately, the A8 lacks a similar fragrance system, so you'll have to rely on traditional air fresheners if you want that experience.
---
Which Is Better, Mercedes-Benz S-Class or Audi A8?
The 2022 Mercedes-Benz S-Class and 2021 Audi A8 are segment standouts. Sure, each car has something to offer Manchester, Bedford, and Nashua, NH, drivers. If you crave a more powerful engine and a first-class cabin, though, the S-Class seriously impresses. See how you feel about this super luxury car. Set up a test drive at Mercedes-Benz of Manchester and master the roads today!
---