---
Luxury incarnate awaits—but will you find it in the 2022 Mercedes-Benz S-Class or 2022 BMW 7 Series? These classy cars are sure to stand out on the streets of Manchester, Bedford, and Nashua, New Hampshire… but only one can earn that coveted space in your garage.
We'll help you explore what makes these luxury cars different and distinct from one another. When you're ready to learn more, just reach out to us at Mercedes-Benz of Manchester!
---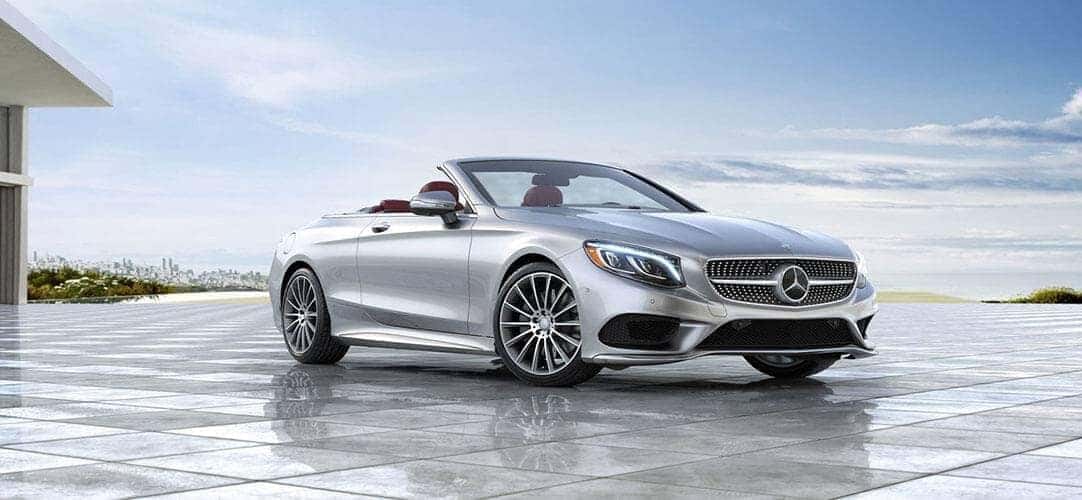 A Super Performance on the Streets
Maybach S-Class is performance purified
Speed and performance—combined, they're the fun factor in your daily drive. Does the S-Class or 7 Series get your blood pumping from the moment you hit the throttle? Well, the Mercedes-Benz offers you the choice of three powerful engines:
429-horsepower turbo I-6
496-horsepower twin-turbo V8
621-horsepower twin-turbo V12
All three of these S-Class engines best their 7 Series counterparts. The standard engine in the 7 Series, for instance, is a 335-horsepower turbo I-6, falling far short of the S-Class output.
The top-of-the-line BMW ALPINA B7 cranks out 600 horsepower—a fine total, but one that falls short of the Mercedes-Maybach S 580 (4MATIC®), with its 621 horsepower on demand. In terms of pure performance, the S-Class just can't be outclassed.
---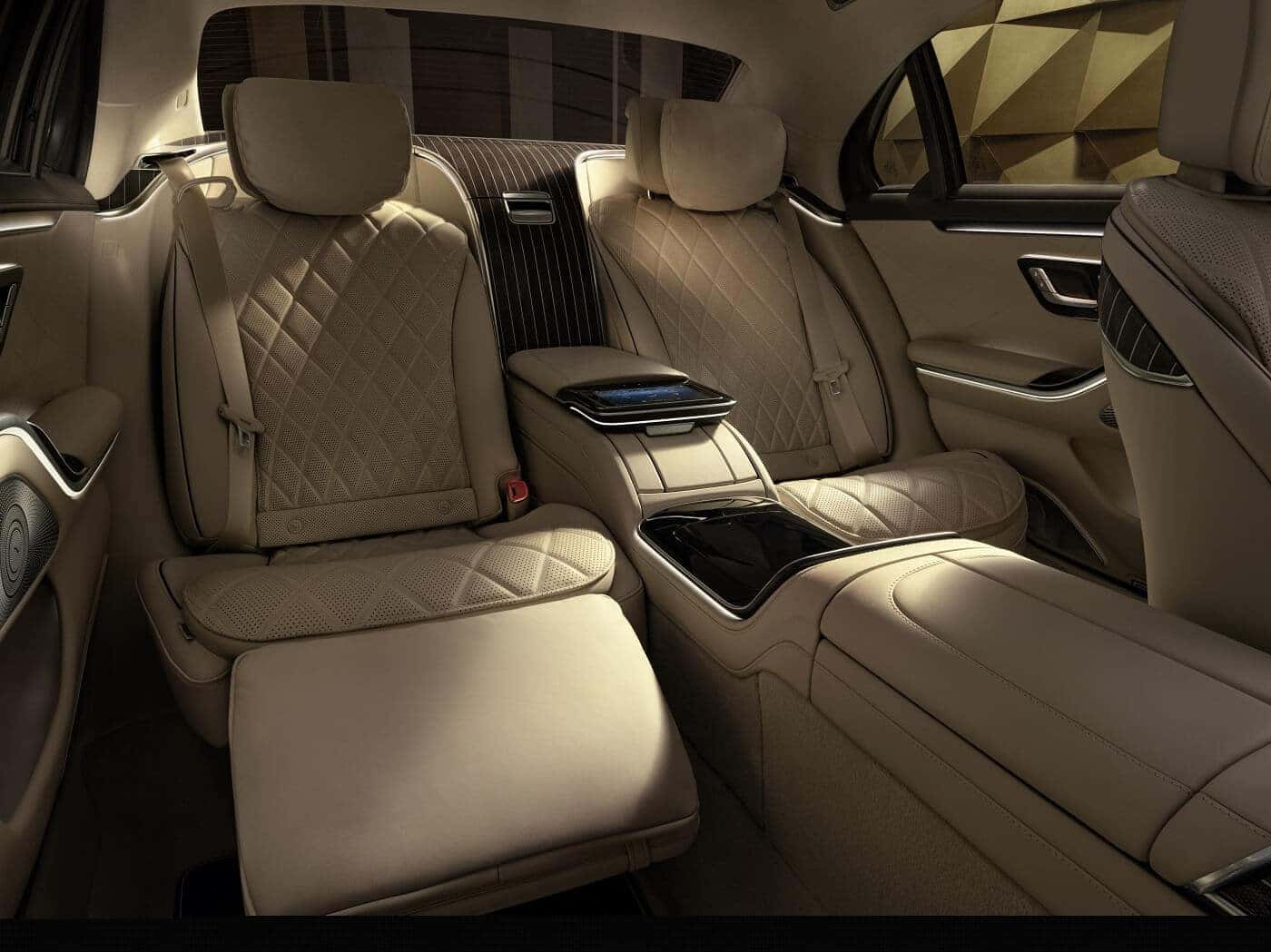 S-Class vs 7 Series: Creature Comforts
More massage seats with Mercedes-Benz
Luxury sedans tend to load up on cabin comforts, and the Mercedes-Benz S-Class and BMW 7 Series are no exception. They come dressed to the nines with real leather, while comforts like heated, ventilated, and massaging front seats make the drive so much cozier.
Ventilation and massaging, however, come standard in the S-Class. You'll need to upgrade for the same experience in the 7 Series. However, the Mercedes-Benz and BMW offer available massaging rear seats. Even rear passengers can enjoy comforts usually reserved for those in the front—it feels more like a lounge than a back seat.
---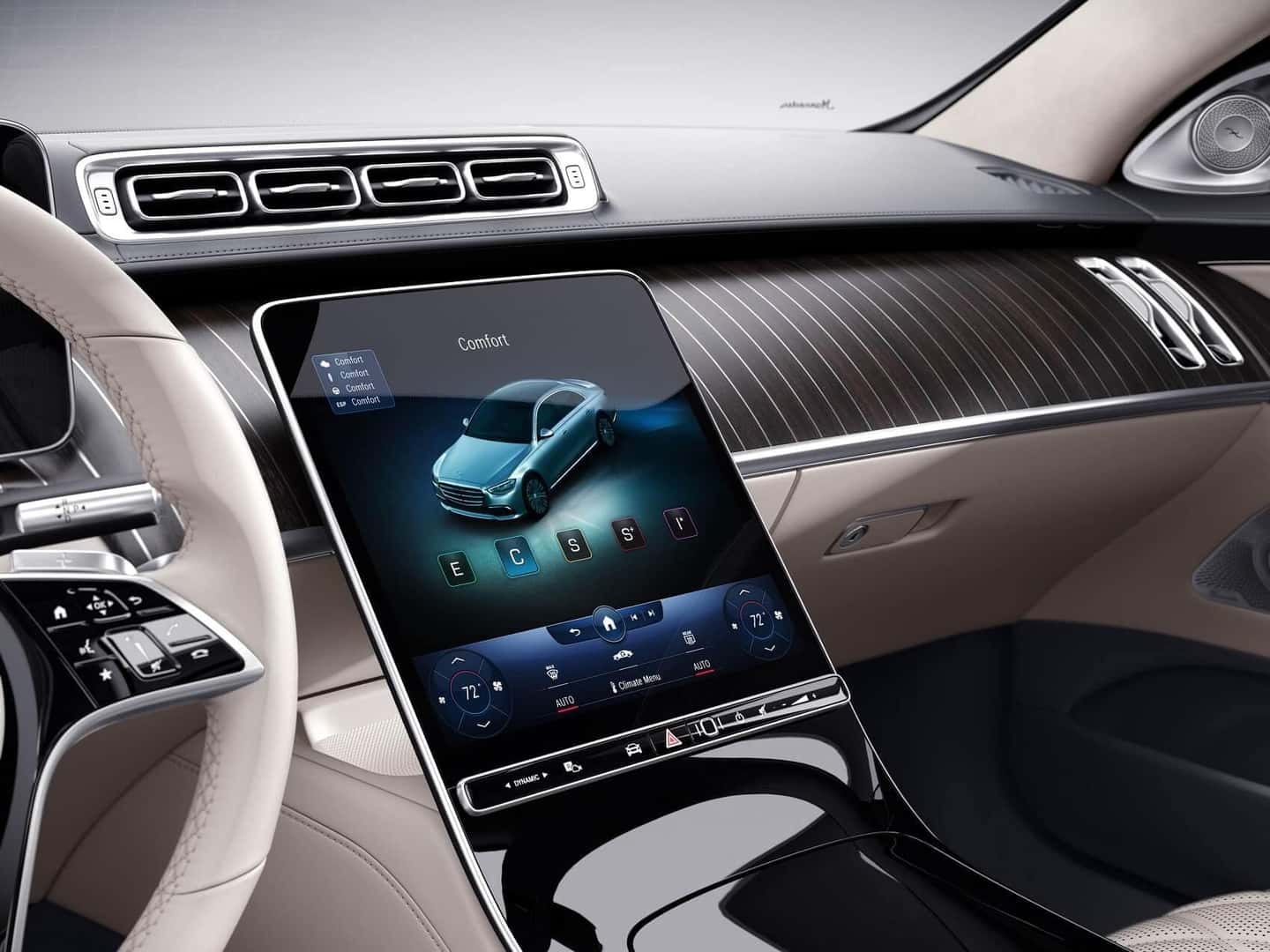 A Whole New World of Infotainment
S-Class comes with wireless connectivity
Effortless connectivity with a first-rate interface—it's just what you're looking for, and just what you'll find in the S-Class and 7 Series. Sizeable screens make it easy to see all your infotainment.
The S-Class offers a slightly larger touchscreen—12.8 inches compared to the 12.3-inch screen in the 7 Series. Still, both can connect to your essential apps, maps, and more because they have Android Auto™ and Apple CarPlay® integration for compatible smartphones.
Both cars also offer the convenience of Gesture Control, so you can make certain commands with a simple wave of the hand.
---
Which Is Better, Mercedes-Benz S-Class or BMW 7 Series?
While both luxury cars will find a receptive audience in Manchester, Bedford, and Nashua, NH, the 2022 Mercedes-Benz S-Class may be a better fit if you crave more power, more comfort, and more connectivity for your drive.
Test drive the S-Class here at Mercedes-Benz of Manchester and decide for yourself. Just slide inside and spend some time behind the wheel of a legend!
---